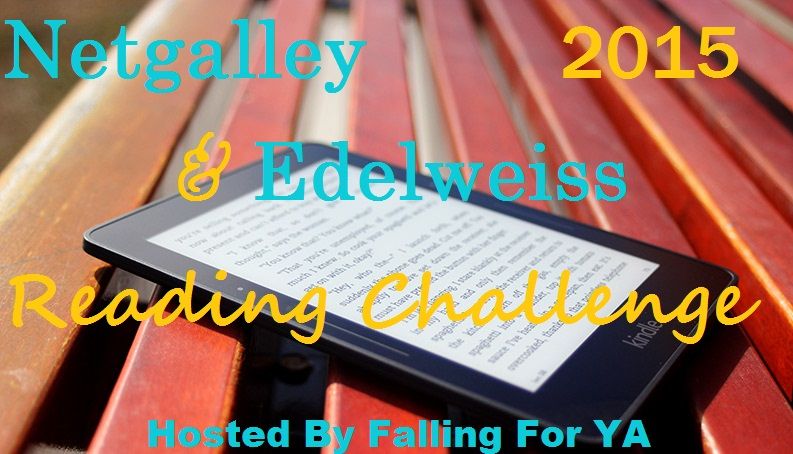 Hosted by
Falling for YA
Have you ever logged on to Edelweiss or Netgalley with the intention of "Just Looking" and then logged off having requested 5 new titles even though your TBR is a mile long? This challenge will (hopefully) give you the incentive to tackle your review books, stumble upon new ones, and get your Netgalley percentage to the desired 80%!
CHALLENGE GUIDLINES
The challenge will run from Jan 1, 2015 – Dec 31, 2015.
Anyone is welcome to join. You do not need to be a blogger, just post your reviews and come back every month to link them up.
Any genre, release date, request date, length, etc. counts so long as it came from Edelweiss or Netgalley.
At the beginning of each month there will be a roundup post for you to add your reviews.
If you forget to link up one month it's not a problem just add your reviews next month.
If you would like to move up or down levels that is completely fine and at your discretion.
If you have any questions tweet @FallingForYA or e-mail Emisbookblog@aol.com!
LEVELS
Bronze - 10 Books
Silver - 25 Books
Gold - 50 Books
Platinum - 75 Books
Diamond - 100 Books
The level I am aiming for is silver, I am not aiming to high as I have many non eARCs that I want to get read in 2015.
Do you have far too many eARCS that you need to get read and reviewed? Are you thinking of doing this challenge? If so, what level are you hoping to achieve?